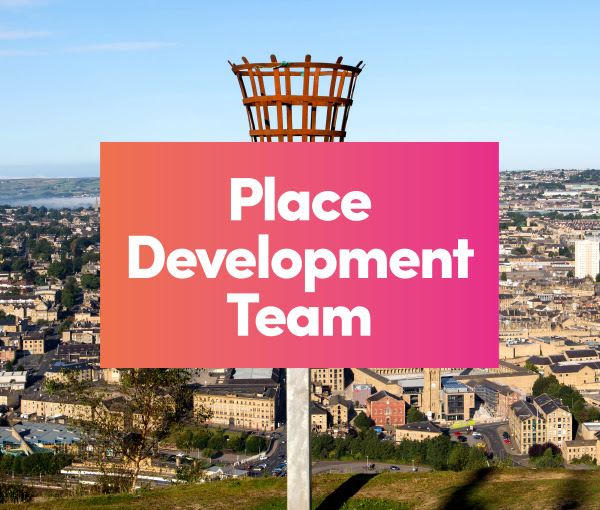 07 Oct

The Place Development Team in Calderdale

SUPPORTING CALDERDALE IN RECOVERING FROM THE PANDEMIC AND HELPING TO POSITION THE BOROUGH AS A BETTER PLACE TO LIVE, WORK, STUDY, STAY AND PLAY.

In response to the pandemic, reduce transmission of C-19 and to help reopen the economy safely, the Visitor Economy Service have recruited a new Place Development Team. The aim of the Place Development Team is to ensure a Covid-19 safe response to re-opening of places, identify ways to improve green spaces on high streets and in towns and promote a safe environment for local businesses and visitors. They will also support digital and skills activity, develop ways to enhance the visitor offer and encourage more community and cultural activities.

The Place Development Officers led by the Place Development Manager will coordinate on the ground support and activity across Calderdale and focus on building and developing strong relationships between council services, businesses and communities. The team will work closely with Town Boards, BIDs, business forums, local community groups and other external partners to identify growth development opportunities and will also contribute to the continuous economic recovery and future development of the borough. Collating intelligence in order to make informed decisions, they will work collaboratively to change perceptions and to raise the profile of Calderdale as a place to live, work, study, stay and play.

This project will run up until at least March 22. Email the Place Development Team through this link for further information.