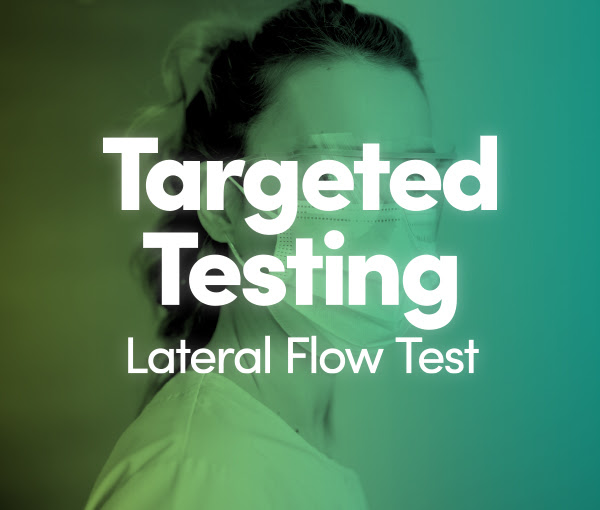 04 Feb

Targeted Testing – Lateral flow tests available in Calderdale

Calderdale Council is offering twice weekly COVID-19 tests to people who must leave their home to attend work and who live or work in Calderdale. Targeted screening using the Lateral Flow Test supports the Council's management of COVID-19 transmission to:
Identify undetected disease and break the chain of transmission
Increase confidence in settings as a safe place to work
Protect those at highest risk and prevent the transmission of disease in high risk settings
Ensure those who are asked to self-isolate are supported to do so
The Lateral Flow Test is a clinically proven swab test that does not require a laboratory for processing, meaning results are ready within an hour. The test works extremely well in finding cases with high viral load (those who are most infectious) who may not show signs of active infection, and who may unwittingly transmit the disease to colleagues, customers, family and friends.
Targeted workforces are invited to book appointments at either of our Testing Stations listed below. Appointments are available Mon-Fri, 08.00-16.30. National guidance directs testing every 3-4 days.
St Johns Health Centre (Drive-through),
Lightowler Road, Halifax, HX1 5ND
Todmorden Community College (Walk-in),
44 Burnley Road, Todmorden, OL14 7BX
Appointments must be booked in advance via our online booking platform here.
If the Lateral Flow Test shows a COVID-19 infection, the individual will be required to self-isolate for 10 days, along with household members and identified contacts, in line with government guidelines.
Calderdale Council may be able to offer you support for self-isolation if needed, see here.