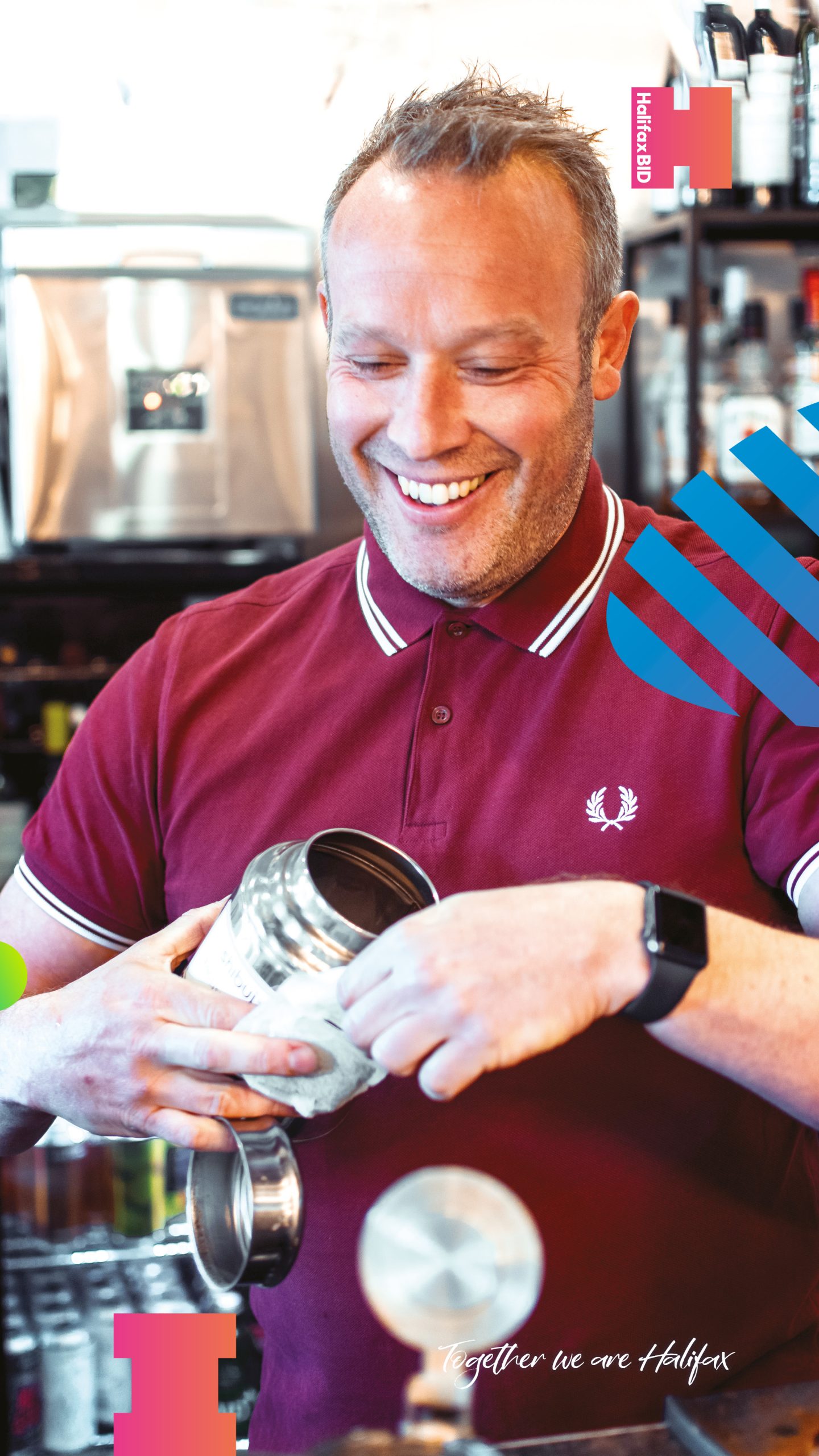 15 Jul

Spotlight on Loafers

If you've already been to Loafers Vinyl & Coffee, you'll know what a cracking little find it is. If you haven't been yet, all you need to know is that it thoroughly deserved winning the 2019 Yorkshire Choice Award for New Starter Business of the Year.

This amazing café-bar record store is now a Halifax legend and a must-do for anyone into music. Owner, Mark, turned his passion into a business in 2017, and today he stocks thousands of records, most new but some pre-loved too. The mix is wonderfully eclectic, embracing everything from 60's classics like The Beatles, The Clash and Rolling Stones through to indie, folk and ambient soundtracks. There's even what Mark calls 'otherness' – his enigmatic name for those weird and wonderful tunes you hear on your hols but can never seem to find again.

There's more to this place than just buying music though. With plenty of seating indoors and out, the stunning Piece Hall setting makes this a great place to relax and refresh with a Dark Woods brew or beers from Vocation and Magic Rock. Live music is big here too, and Mark organises a fantastic range of gigs and dance events, covering everything from intimate acoustic sets through to full-blown Northern Soul nights. Names he's hosted include Steve Pilgrim, Tim Burgess and Richard McNamara of Embrace fame. To stay in the loop, check Loafers' website and social media regularly.

COVID safety is top of the billing here, with the usual protocols like distanced seating and hand sanitisers for customers. Official opening hours are 10–5pm on Sundays, Tuesdays, Wednesdays and Thursdays, or 10–9pm on Fridays and Saturdays, but later if the place is buzzing. Can't visit in person? Don't worry, you can buy online, and that includes Loafers' own now-iconic merchandise like T-shirts, hoodies and mugs.