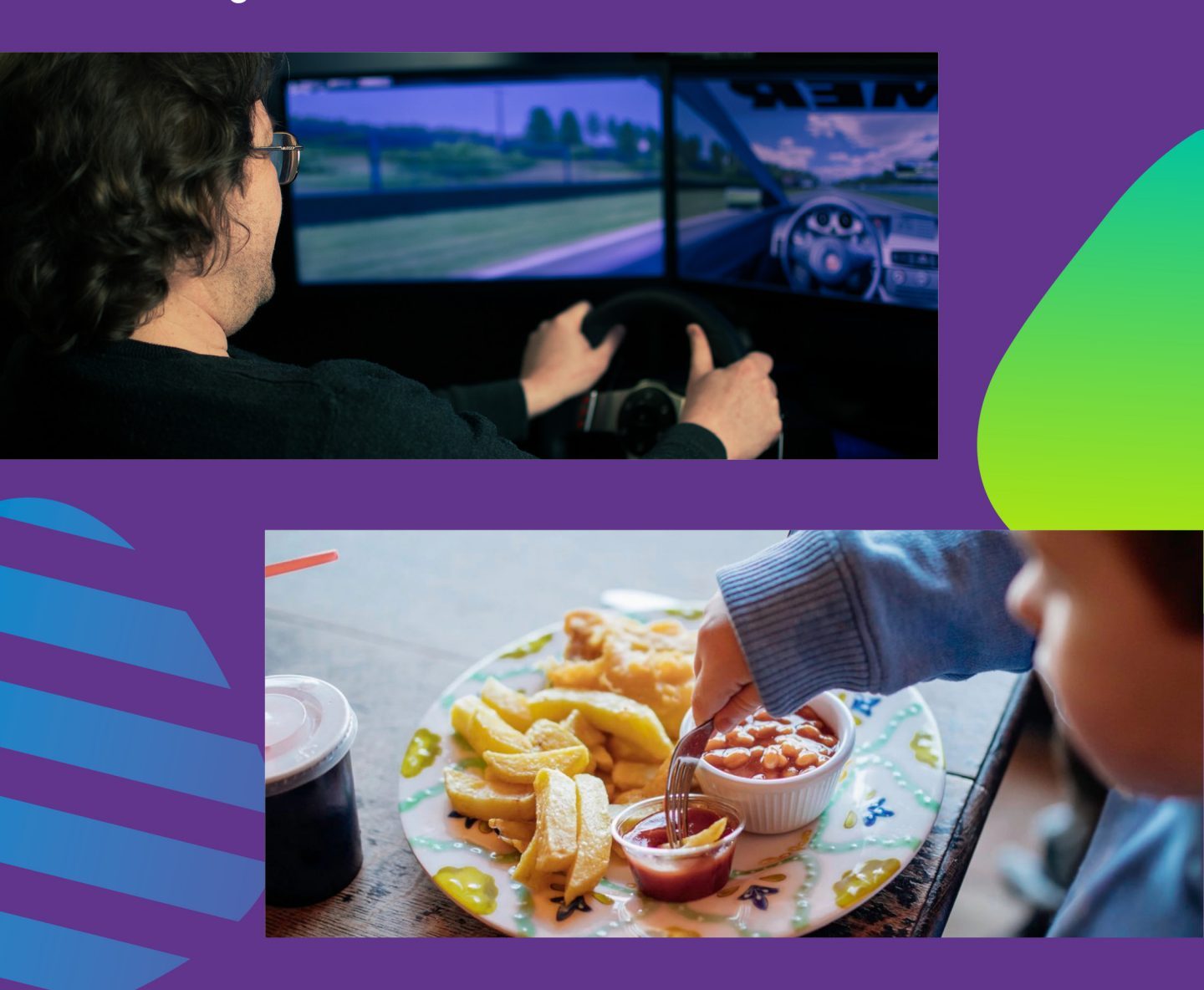 26 Jul

Spotlight on Electric Bowl

If fun is your thing, Electric Bowl is definitely for you. Perfect for couples, groups or the whole family, this town-centre venue is crammed with ways to have an absolute ball, and most of them actually involve a ball too!

Halifax brothers George, Tony, Paul and Michael run the business, which was started by their farther more than 30 years ago. Traditional ten pin bowling is the obvious attraction, with ten lanes available in clean, modern and comfortable surroundings. There's also a seriously good snooker club boasting 18 full-size tables and a supercool American-style pool hall with 8 tables. Ask about coaching sessions and birthday parties too.

Fancy something a bit more high-speed and high-tech? No problem, there are 10 state-of-the-art F1 racing simulators here. If you fancy a go at golf, play it already or just want an indoor adventure with a difference, head across town to Electric Bowl's sister business: the amazing Galactic Golf experience at Pennine Retail Park, Horton Street. Here you can test your skills and let your imagination run wild on two inter-planetary 18-hole golf courses.

However you choose to get your thrills, all this fun means you'll need to refuel. Don't worry, Electric Bowl and Galactic Golf both have licensed bars and kitchens serving everyone's favourite drinks, snacks and meals, from pizzas, burgers and nachos through to baked spuds and paninis.

In terms of COVID, safety protocols are closely followed with measures like limited group sizes, one-way traffic and hand sanitisers in place. Looking for even more bang for your buck? Check online for regular special offers and group rates, or ask about the venue's latest Family Pass for a whole load of fun time on a mix of different attractions, all at a discounted price.