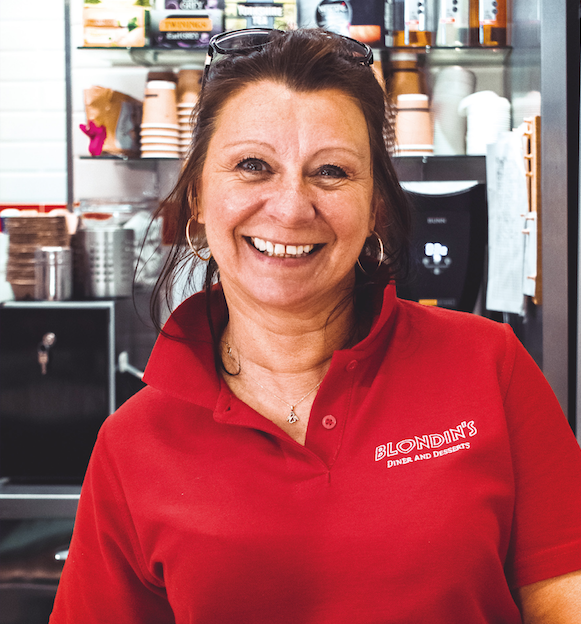 02 Jul

Spotlight on Blondins

Ice cream. Twenty-three scrumptious flavours of the stuff. All made right here in Yorkshire too. That's probably all you need to know to tempt you into the brilliant Blondins but, just in case it's not, how about burgers, waffles and hot dogs too, or a delicious fresh donut with a decent cup of coffee?

Named after the legendary Charles Blondin, who performed a tightrope walk here at the Piece Hall in 1861, this awesome American diner is a must. You'll find a tantalising selection of sweet treats, from sensational brownie sundaes to moreish milkshakes, and there are delicious savoury snacks and meals too, all influenced by classic American and Tex-Mex food. Nachos, chili dogs and brisket sandwiches are all here, or how about a big-old 'belly buster' breakfast, available all day and full of all your favourites. Blondins also serves vegan and gluten-free options, so no one goes home hungry. We'll let you into a little secret too – chips are coming soon!

If you're a fan of Americana, this place is worth a visit just for the atmosphere. Right now there's a stunning classic car mural by Jenny Tribillon, and friendly manager Lisa wears a fab costume for her weekend shifts. She's planning themed nights in the future, so keep an eye on the Facebook page for details, and don't miss the diner's 'wall of fame' photo gallery showing celebrity Piece Hall visitors. And that's another swell thing about this place: it's owned and run by the Piece Hall Trust, which means a chunk of your bill goes to supporting this iconic Halifax institution.

In terms of COVID safety, relax; the diner has back-to-back booth seating so groups don't face each other, plus the staff wear masks. Opening hours are 10am – 5:30pm on Saturdays and 10-5pm every other day.