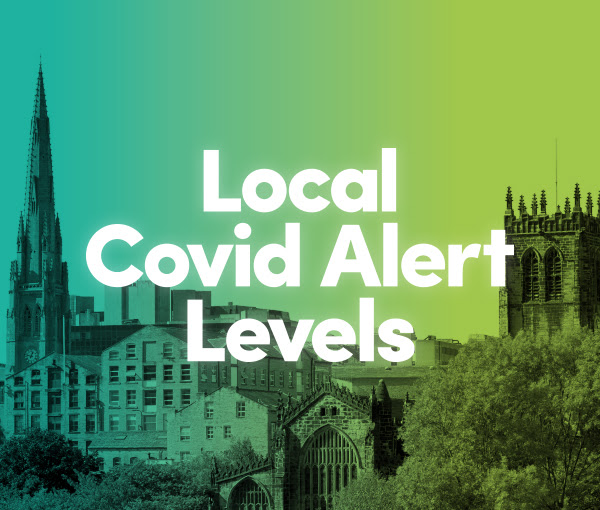 14 Oct

Local Covid Alert Levels

Local COVID Alert Levels set out the information for local authorities, residents and workers about what to do and how to manage the outbreak in their area. Click here to see areas with restrictions in place.

A postcode checker on Gov.uk will show which Alert Level applies in each area and the NHS COVID-19 app will also direct people to this information.

The "medium" alert level – which will cover most of the country – will consist of the current national measures, which came into force on 25 September. This includes the Rule of Six, and the closure of hospitality at 10pm.

The "high" alert level will reflect many current local interventions, but there will now be consistency across the country.This primarily aims to reduce household to household transmission by preventing all mixing between households or support bubbles indoors. The Rule of Six will apply in outdoor spaces, including private gardens. Most areas which are already subject to local restrictions will automatically move into the "high" alert level.

The "very high" alert level will apply where transmission rates are causing the greatest concern, based on an assessment of all the available data and the local situation.