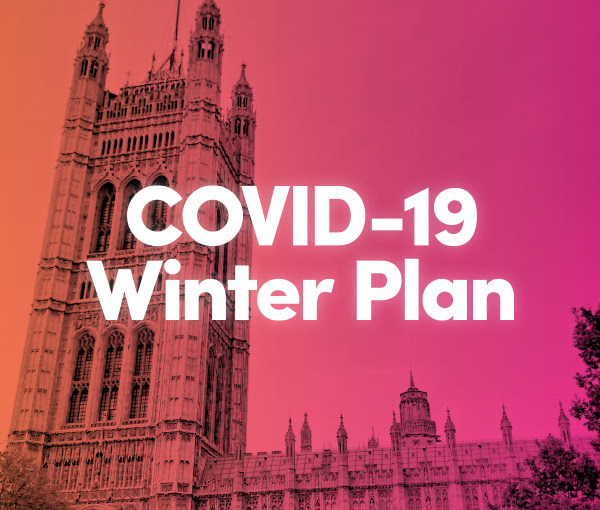 24 Nov

Covid -19 Winter Plan

The Prime Minister issued a statement on the Government's COVID-19 Winter Plan which sets out the programme for suppressing the virus, protecting the NHS and the vulnerable, keeping the NHS and the economy going and providing a route back to normality.

The government will replace the National Restrictions on 2 December with a regionally-differentiated approach, where different tiers of restrictions apply in different parts of the country.

These tiers will be strengthened compared to the previous tiers in order to prevent a return to growing infections.

On Thursday 26 November the government will announce which areas are in which tier. You will be able to use the postcode checker to find out the restrictions in your area or an area you plan to visit. The NHS COVID-19 app will be updated on 2 December.

The new rules will come into effect from the beginning of Wednesday 2 December.

You can find further information from the government through the link below.